Worldwide solutions that go beyond the barn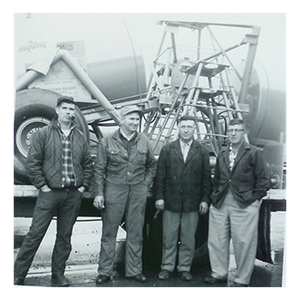 Since the late 1950s, "What could make this better?" was the unwavering motivation Jim Vaughan used to invent the world's first chopper pump. After countless hours of repairing clogged manure pumps for local dairy farmers, he knew there had to be a solution.
Jim officially introduced the world's first chopper pump in 1960, and Vaughan Company was born. His brilliant idea met a genuine need that had applications far surpassing the dairy farm. In the decades since our operations expanded significantly. Vaughan Company now has 40 worldwide issued or pending patents, providing pumps and pumping equipment across the globe.
With more than 62 years of experience and four generations of expertise, Vaughan Company remains committed to giving customers around the world outstanding service and the most dependable pumping solutions.
Our high-performing and exceptionally reliable pumps can handle the severe workloads of correctional facilities, dairy farms, wastewater treatment plants and more.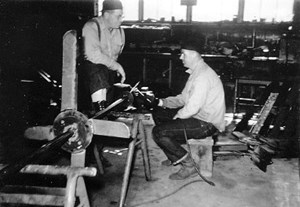 Benefits of buying American made
Knowing that every pump user faces a unique situation, Vaughan Company's local sales representatives across the country provide exceptional customer service when it is needed most—whether that is working closely with customers to tailor pump solutions for an exact situation or providing post-installation support.
For federally funded projects, Vaughan pumps and pumping equipment meet all requirements to receive federal aid under the Build America, Buy America (BABA) act. Nearly all Vaughan Company materials are produced in the U.S. and constructed in Vaughan's 140,000 sq. ft. Washington state-based manufacturing facility. With an extensive $10M inventory, a large surplus of spare parts and strong relationships with domestic suppliers and foundries, Vaughan ensures reliable quality and fast lead times.
To maintain our position as the industry leader, Vaughan Company takes full advantage of cutting-edge technology. We incorporate in-house 3D computer modeling, which allows us to create exact fits and precision castings for all components.
All of this leads to one simple point: when you buy Vaughan, you get the best.
Have Questions?
Send us a quick note, and we'll do our best to get back to you in a timely fashion.
---
Community Resources
Vaughan Company strives to strengthen our community. Our products are not just made in America, they also support the future of America.
---
Employment Opportunities
Interested in joining the Vaughan Company team? See our current openings here